We all have heard of the pristine Taj Mahal and the magnificent Eiffel Tower. All our history textbooks have spoken of famous monuments that have been skillfully built but none have spoken of the bizarre monuments that are funny and amusing at the same time. From England to Chile, the world is full of unique places and landmarks to visit atleast once in our lifetime. For those who want to know more we have listed four of the strangest monuments we have come across.
The Great Big Fork of Switzerland
Swiss culinary offerings are one of the most renowned in the world and it comes as no surprise if they have the biggest fork in the world, situated right in the heart of Vevey. The fork was facilitated in 1995 to celebrate the 10th anniversary of Nestle's Alimentarium Museum and was then was not taken down since it became a massive tourist attraction. At present it weighs 450kg and is made in Stainless Steel. It has also held the record in the Guinness World Records since 2014 as the world's tallest fork.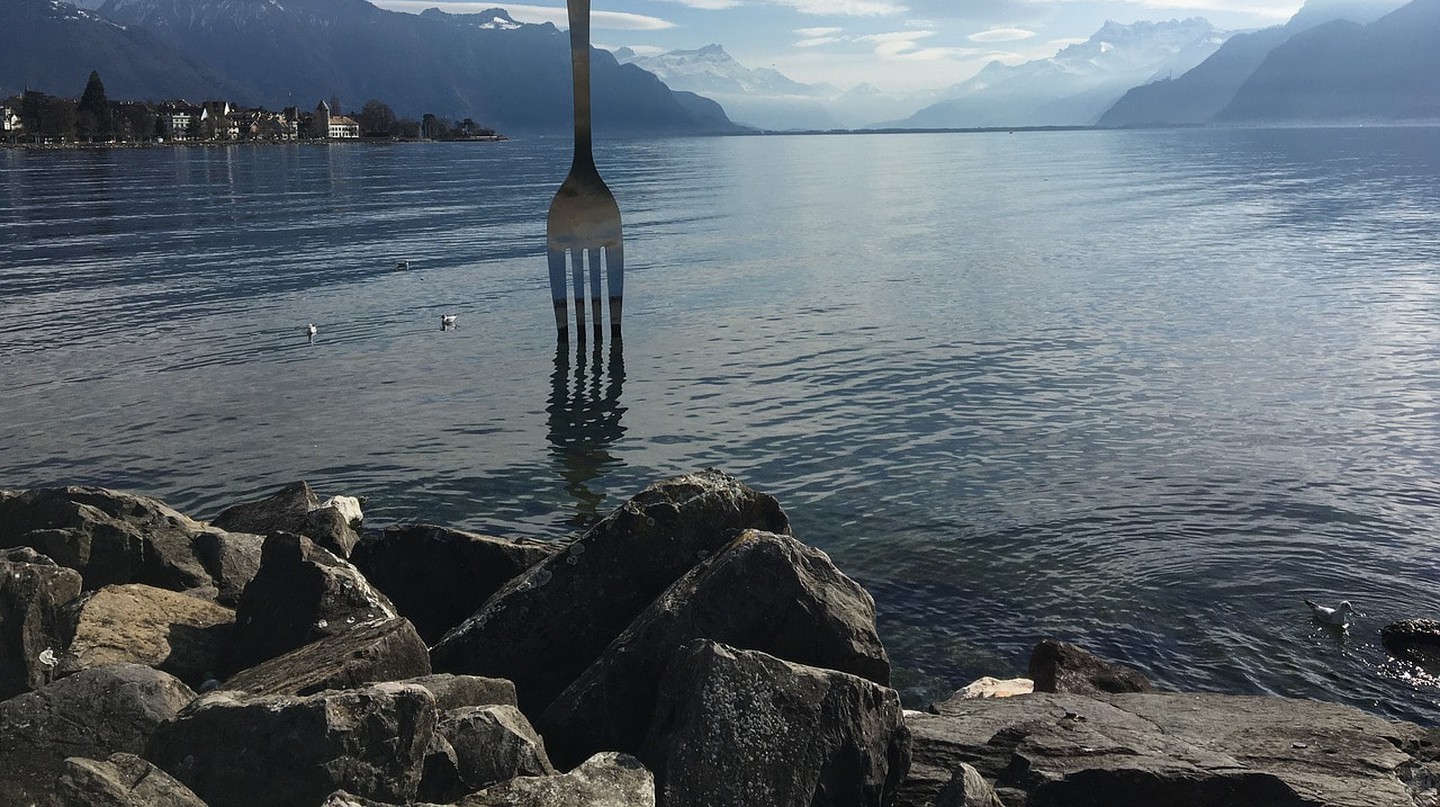 Courtesy: Museums.ch
Chilean Hand of the Desert
Imagine walking around in the desert to encounter a giant hand that stands still. The Hand Of The Desert is one such monument located in Atacama Desert of Chile. South America has seen some of the best works of art and this one is no different. Sculpted by the renowned artist Mario Irarrázabal in 1992, it depicts solitude and strength. In Spanish it is also called 'El Mano del Desierto.' When in Chile, do stop by for a fascinating sight.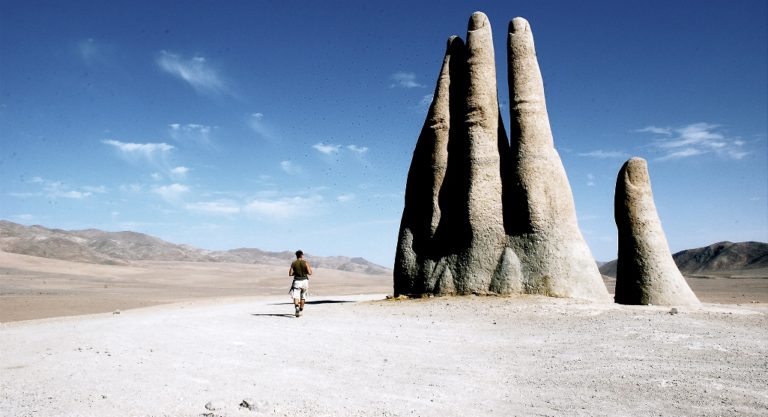 Courtesy: My Best Place.com
The Headington Shark in Oxford
This may be a bit absurd but it exists! A shark partially embedded in a home roof. The monument, though very rare, is extremely significant and was sculpted by John Buckly on the request of broadcaster and writer Bill Heine. It stands representative of the damage done by nuclear power in Nagasaki and Chernobyl. Both the incidents, though extremely alarming, left the world feeling helpless. The British authorities decided to preserve this sculpture and has since put the house available for guests on AirBnB. Those who want to experience living in this house can actually book it.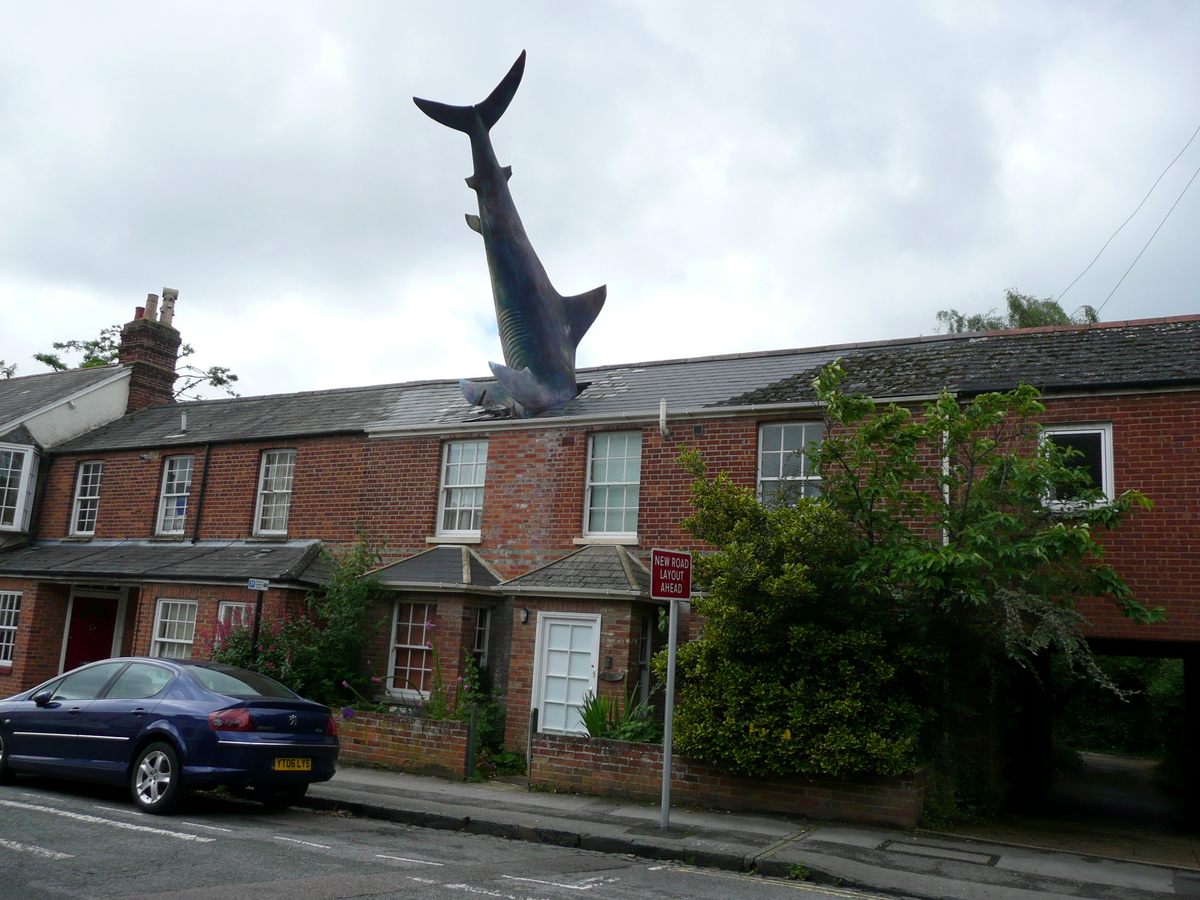 Courtesy: AtlasObscura.com
Hanging in Husova
The Streets of Prague will have you encounter a man casually hanging with one hand on a pole and at a closer look you will realize its Sigmund Freud. This is one of the most popular monuments of the city and by far the most famous work of the Czech sculptor, Černý. Sigmund Freud made a revolutionary contribution to the world of psychology and early adult development. This sculptor pays ode to his work and his contributions to the society at large.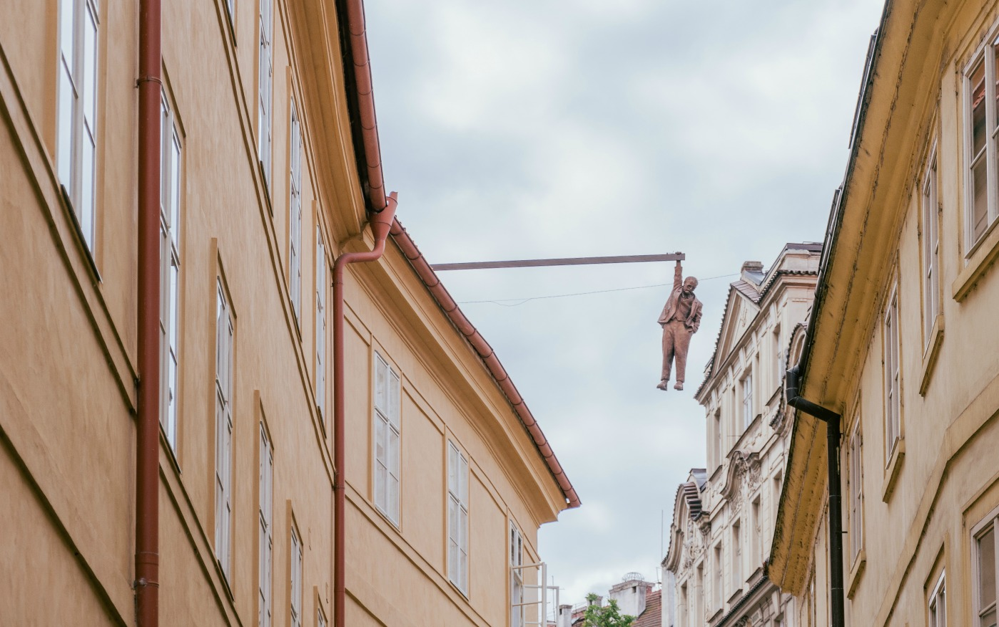 Courtesy: Hostelworld.com
Isn't our Around The World series fun? We know that these unique monuments are testimony of how we can express ourselves and learn through our surroundings. An interesting visual can ignite us to learn and think differently. Do you enjoy learning through visuals like we do? If yes , then you must check out Practically's immersive learning content that brings to you lifelike 3D videos, AR experiences, and simulations. Head to the Practically app and explore the world full of possibilities that lie ahead of you through experiential learning.
#aroundtheworld #monuments #historically #3Dvideos #AR #simulations #practically #learnpractically #learningapp