From science to literature, sports to space, Indian women have demonstrated their abilities everywhere! India has an abundance of determined female leaders who have made history through their stellar achievements. Indian women overcame many societal barriers like gender bias and worked hard to achieve their goals while igniting a revolution of change.
On the occasion of Women's Day which is celebrated throughout the week, we bring you the path-breaking achievements of women who made a difference to our society as a whole.
Anandi Joshi
Anandibai Gopalrao Joshi was the first female Indian physician. She was also the first woman in India to complete her studies in western medicine from the United States. Anandibai has a rich legacy and inspired many women to pursue the field of of medicine in India and in the United States. Anandibai also became the first woman from Bombay presidency of India to study and graduate with a two-year degree in western medicine from a foreign country.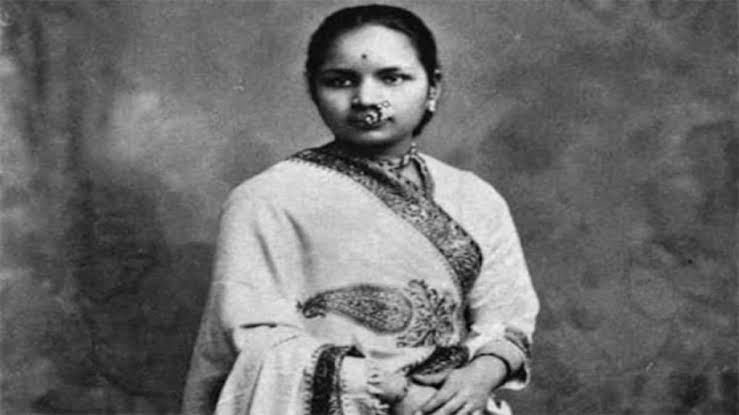 Source: Cosmopolitan India
Arunima Sinha
Arunima Sinha is the first female amputee and the first Indian amputee to climb Mount Everest. . She was a national-level volleyball player who was pushed from a running train by thieves in 2011 while she was resisting them. After this accident, her leg was amputated below the knee leaving her impaired for life.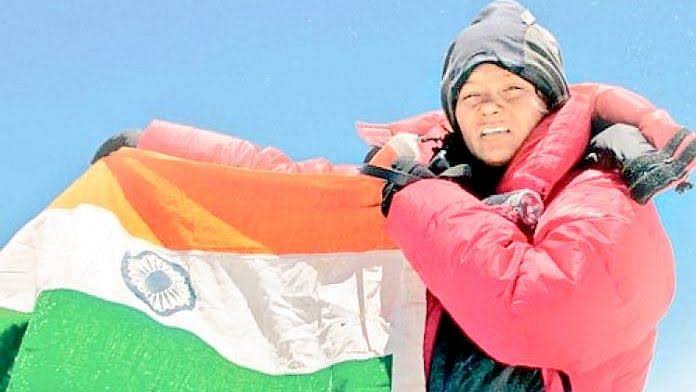 Source: The Quint
Anjali Gupta
Anjali Gupta is the first female flying officer in the Indian Air Force to be court-martialed. She used to work for the Aircraft Systems and Testing Establishment unit in Bangalore. Anjali completed her Masters of Philosophy in Sociology from the Delhi University and was first posted at Belgaum in 2001.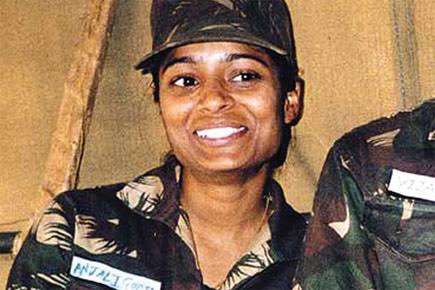 Source: Open Magazine
Indira Gandhi
Indira Gandhi became the first woman Prime Minister of India and served from 1966 to 1977. Indira Gandhi was named as the "Woman of the Millennium" in a poll which was organized by BBC in 1999. Back in 1971, she also became the first woman to receive the Bharat Ratna award.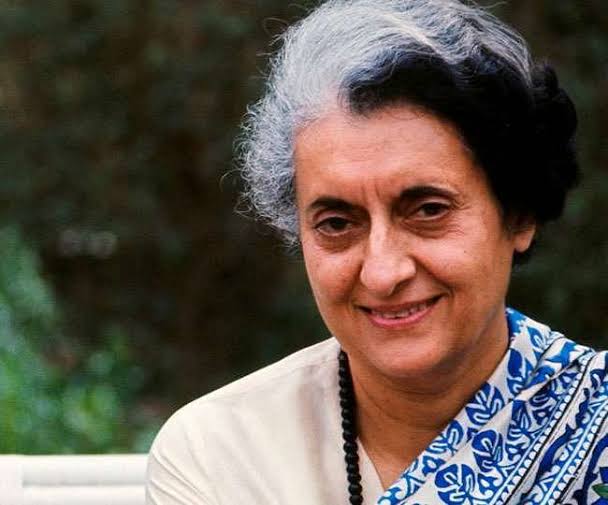 Source: The Sunday Guardian
Kiran Bedi
Kiran Bedi, joined the Indian Police Service (IPS) in 1972 and became the first woman officer in India. In 2003, Kiran Bedi also became the first woman who was appointed as the United Nations Civil Police adviser.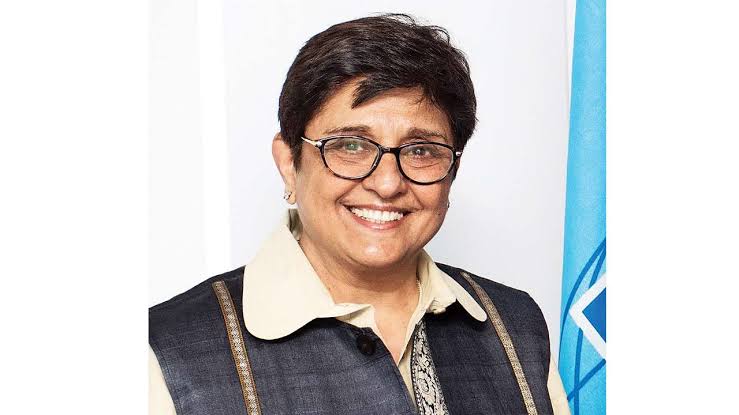 Source: DNA India
Kalpana Chawla
Kalpana Chawla was the first Indian woman who reached space. As a mission specialist and a primary robotic arm operator, she went into space in 1997. Passionate about the wonders of this universe, we lost her on a space mission as well.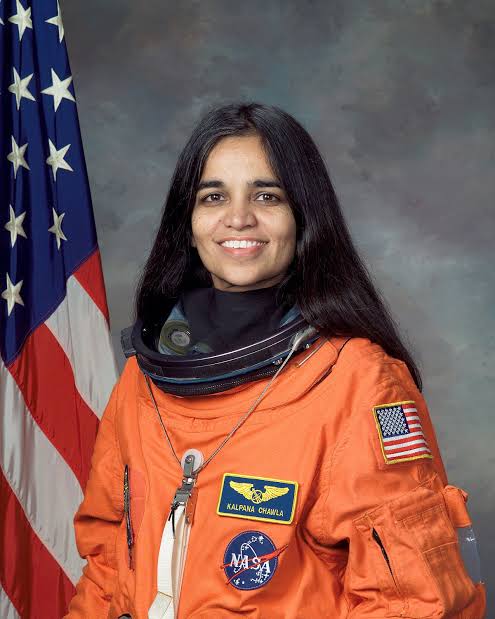 Source: Wikipedia
Mary Kom
Mary Kom Mangte Chungneijang, also known as Mary Kom is the only woman boxer who has won a medal in each of the six World Championships. She was the only Indian woman boxer who qualified for the 2012 Olympics and became the first Indian woman boxer to win a gold medal in Asian Games in 2014.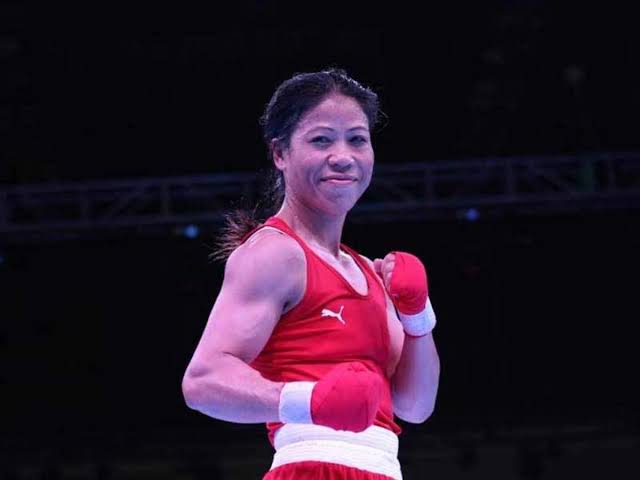 Source: Mary Kom
Mithali Raj
A well-known face on the 22-yard pitch, India cricketer Mithali Raj became the first woman to score a double hundred in Test cricket. She achieved this remarkable feat courtesy of her remarkable 214 runs against New Zealand at Wellington in 2004.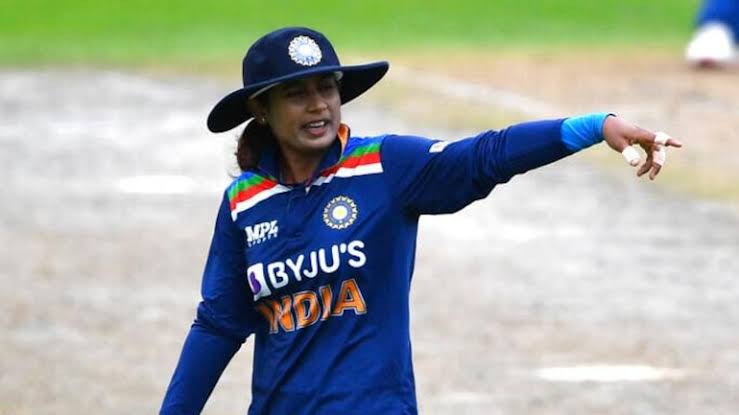 Source: India Today
Priya Jhingan
Her dream was to wear the military uniform and she pursued it with unwavering determination. In the end, she succeeded and came out with flying colors. Priya Jhingan is the first lady cadet of the Indian army. A student of law before she joined the armed forces, Major Priya Jhingan was commissioned to the Judge Advocate General (JAG) Corps in 1993, which was a proud moment for her family.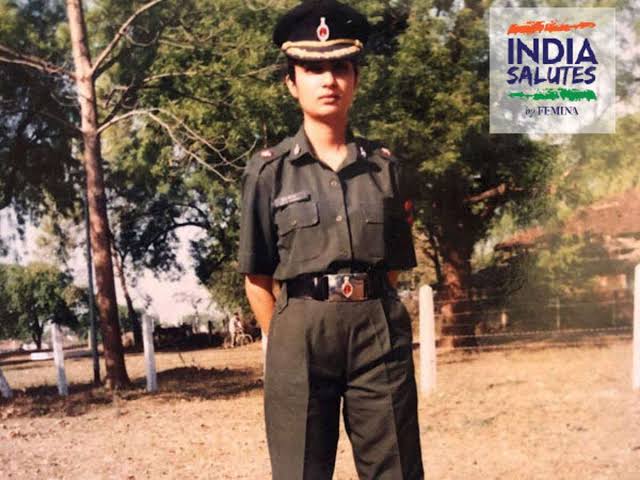 Source: Femina
Shila Dawre
Shila Dawre is the true embodiment of grit and determination. In 1988, at a time when women auto-rickshaw drivers were unheard of, Shila Dawre created history as India's first woman auto-rickshaw driver. Pune-based Dawre has paved the way for other women drivers and sent out a message that nothing is impossible if you set your heart to it.
Sania Mirza
Sania Mirza became the first Indian woman to win Women's Tennis Association (WTA) title in 2005 when she emerged victorious over Alona Bondarenko in the AP Tourism Hyderabad Open. Ten years later, in 2015, she rewrote history by becoming the first Indian woman to be ranked no. 1 in WTA's doubles rankings.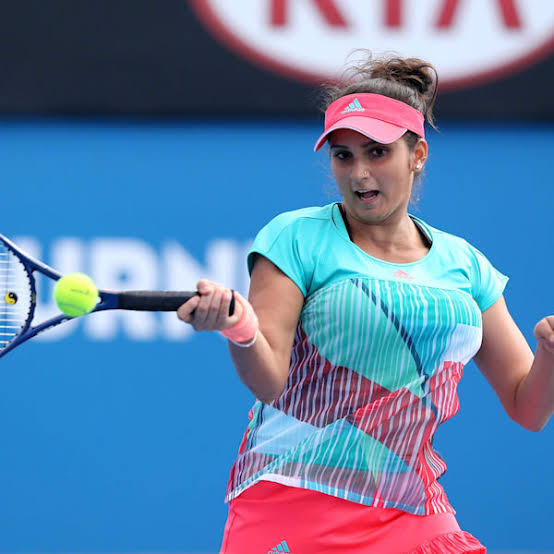 Source: Olympics
These are only a few of the many amazing women who showed how, with perseverance and hard work, it's not difficult to move mountains.
Did you enjoy learning about these ambitious women and their achievements? Start your experiential learning journey today to lead the world in the future just like these women did. Check out the Practically app for more exciting content related to STEM subjects and learn experientially with lifelike 3D videos, simulations, and AR. Download the app for free today!
#womensday #internationalwomensday #practically #learnpractically #learningapp #3dvideos #AR #simulations