Effective strategies to revise for the IIT JEE exams during the Covid-19 lockdown period
The coronavirus crisis has postponed the IIT JEE Main / Advanced 2020 exam without much clarity on the exam date. While this sudden change is unexpected, it does give students an additional time to revise for the tough entrance exam. If you make the most of this unexpected lifeline for effectively preparing for the IIT JEE exam, you can make sure that you ace the test. So, here are some tips for the revising your syllabus for the exams, once the lockdown is over.
1. Make a detailed IIT JEE study time-table and stick to it
Preparation and revision for any crucial entrance exam can be a never-ending process, and the revision for IIT JEE is no exception. Plan your study time-table for these bonus days right at the start, and prepare a systematic study plan. Break study hours into reasonable chunks and take short breaks in between. Set a goal for each week - or even each day, if you are up for it - and stick to it. The better you prepare your revision schedule, the less time you will waste deciding what to do, when you are actually studying.
2. Stick to what you already know
Just because you think you have an additional few weeks to prepare for the IIT JEE exam, don't rush to take on new concepts which you have not prepared for before. By taking on new topics at the last minute, you risk forgetting concepts which you have already studied and are comfortable with. Or worse, you could begin to doubt your own preparation, and this may decrease your confidence levels. Focus on revising topics you have already studied, so that you improve your understanding of these concepts.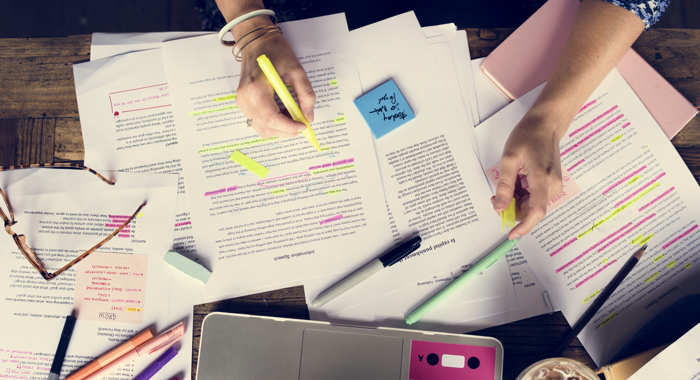 3. Make short study notes to help you revise
The IIT JEE Main exam pattern is multiple choice questions / objective-based, which makes it important that you train your memory to remember the right answers, in the correct manner. Make your very own customised Flash Cards of all crucial concepts to help you do a last-minute revision for the exam. Also, by making Flash Cards, you will be trained to condense the most crucial information in the shortest possible form, making it easier to remember than long and elaborate answers. In addition, remember to study and make flash cards for all the important formulae too. This will make it easier to solve the Physics / Math questions faster.
4. Practice mock tests regularly
Preparation and revision for IIT JEE require you that you constantly practice to improve your preparedness for the exam. After you are finished revising a few concepts, practice solving the previous papers to help you self-evaluate your performance. Constantly solving papers will also ensure you are well-versed with the question patterns and prepared for the final IIT JEE exam. Make sure you give the mock tests in as similar conditions as the real exam so you can learn to manage the time restrictions and the pressure of the actual exam.
5. Stay healthy and positive
The stress while preparing for the IIT JEE exams under ordinary circumstances is very high, but with the uncertainty caused by Coronavirus, things can be even more stressful. Remember to maintain a positive frame of mind, and don't over-think things in your mind, or you will tire yourself out emotionally and mentally. This will affect your revision process. Take your mind off studies once in a while to combat mental fatigue, as you will do well in the actual exam only when you are relaxed and in a good frame of mind. Trust your hard work and efforts and remember that your hard work and efforts will eventually pay off, so don't panic or get paranoid.
Practically offers excellent IIT-JEE material – videos, 3D simulations and Augmented Reality. The material is prepared by some of the best faculty in India. Download the Practically app and go for the free trial to get started