Science & technology is rapidly improving, offering new innovations and revolutionary projects every year. Scientific progress may seem steady but we have lived through a period of immense technological improvement in the last half-century. Scientists, engineers, and intellectuals made a great contribution towards revolutionizing the world and have changed our lives.
Every year on February 28th, India celebrates National Science Day to commemorate the discovery of the Raman effect by Indian physicist Sir C V Raman on that date in 1928. Post-independence, the National Council for Science and Technology Communication (NCSTC) requested the Indian government to declare February 28th as the National Science Day, which was accepted in 1986.
Let's learn more about the significance, history, and celebrations surrounding National Science Day:
National Science Day: History and Significance
In 1928, an Indian scientist named Sir Chandrasekhara Venkata Raman discovered a phenomenon known as the Raman Effect. For his remarkable discovery, he received the Nobel Prize in 1930, and that was the first Nobel Prize in India in the field of Science, every year National Science Day is observed to celebrate this discovery.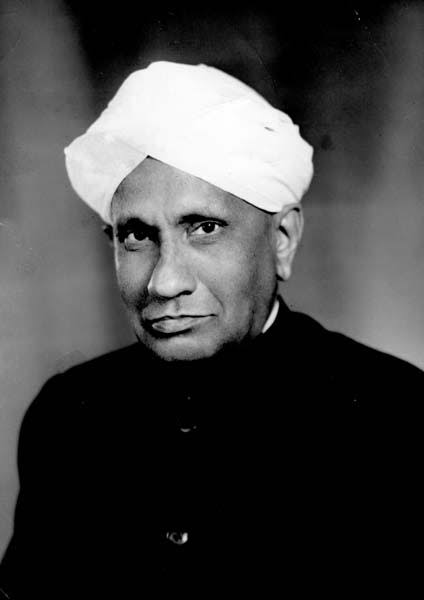 Source: Optica
In 1986, the National Council for Science and Technology Communication (NCSTC) requested that February 28 be designated as National Science Day by the Government of India. The occasion is now held in schools, colleges, universities, and other science, engineering, medical, and research organizations throughout India.
National Science Day 2022: Theme
"The Future of STI" was the theme of National Science Day in 2021. This implied that science should have a positive impact on education and that learners should be more engaged in science and innovation. The topic was chosen to provide an improved understanding of current scientific problems as well as the implications of research on learning, aptitude, and profession.
The theme of National Science Day 2022 is 'Integrated Approach in Science and Technology for a Sustainable Future. It mirrors the current needs of our society and every year the need .
National Science Day 2022: Celebration and Activities
Students from various schools and colleges present different science projects, while national and state science institutes present their most recent research findings. Public speeches, radio-TV discussion shows, scientific movie exhibitions, science exhibitions based on themes and concepts, observatories, live projects and research demonstrations, debates, quiz contests, lectures, science model displays, and many other events are all part of the celebration.
Are you someone who also loves Science? The Practically app has some interesting 3D videos, AR experiences, and simulations for you that can offer you life-like learning experiences. Head to the Practically app and know more about our scientific concepts and technological innovations.
#scienceday #nationalscienceday #practically #AR #3Dvideos #simulations #learningapp