On 15th August, India religiously celebrates Independence Day all across the country. This day holds tremendous significance in the nation's history since it marks the end of the long and exhausting struggle for freedom, the sacrifices of countless freedom fighters, the establishment of a self-reliant and independent nation, and the ultimate beginning of an era of salvation from the grips of British colonialism of nearly 200 years.
It was on 15th August 1947 when the British withdrew from the country and the controls were passed on to the leaders of the Country. India's independence crusade was indeed a tryst with destiny as addressed by Jawaharlal Nehru, the then Prime minister, in his famous midnight speech.
How Is Independence Day Celebrated In India?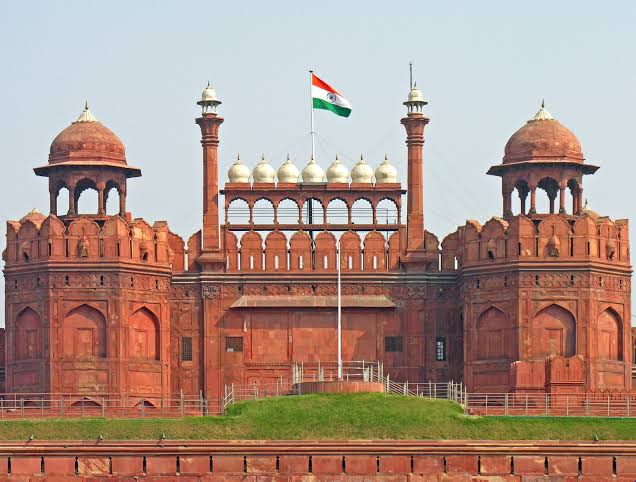 Source: Wikipedia
Independence Day is commemorated with great enthusiasm throughout the country with flag-raising ceremonies, parades, drills, and the singing of the national anthem, which is held at Delhi's Red Fort. Additionally, various cultural programs also occur at state capitals. The Prime Minister hoists the Indian flag on the ramparts of the historic monument in Old Delhi and twenty-one gunshots are fired to honor the solemn event.
Later on, a parade with members of the armed and paramilitary forces also takes place. The Prime Minister then addresses the countrymen, reciting the major achievements of the nation during the previous years and summarizing future challenges and objectives. The state capitals hold similar events with the Chief Minister of the state hoisting the national flag.
What makes India's 75th Independence Day different?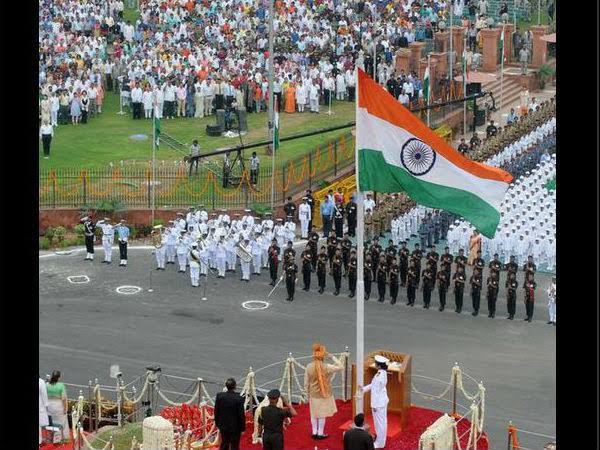 Source: Oneindia
This year India will be celebrating its 75th Independence Day. The main function will be held at the Red Fort of the national capital, Delhi, where Prime Minister Narendra Modi will hoist the National Flag.
'Nation First, Always First' is the theme of India's 75th Independence Day celebrations. All the Olympians who won medals at the 2020 Tokyo Games are also invited to the event. Like 2020, this year's events could also be web-cast due to the coronavirus pandemic. The events will be celebrated in a manner befitting the occasion, but it will be essential to follow precautionary measures like social distancing, wearing masks, sanitization, and adhering to the Health Ministry's guidelines. From paintings to floral arrangements, all aspects of the programme were based on the 'Nation First, Always First' theme.
At Practically, we celebrate this auspicious day by promoting the right to education and making quality education accessible to all throughout the country. Our lifelike 3D videos, AR experiences, and simulations are built to deliver a hands-on learning experience to the learners.
Join us in our journey of bringing learning alive. And celebrate the freedom to learn limitlessly by installing the Practically App.
#independenceday #independenceday2021 #independencedayindia #independencedaycelebration, #15thaugust #15thaugust2021 #indianindependenceday #practically, #learnpractically #practicallyapp #3Dvideos #AR #simulations