With the second wave of the COVID-19 virus still in full force and lockdowns in effect across the country, students are likely to see another year of online learning. While this peak may be behind us, schools are unlikely to open soon. Vaccines for children are still in development and with the third wave looming ahead, we need to brace ourselves for another year of virtual classrooms. As parents have been flooding the internet with virtual learning tips for parents, remote learning tips for parents and tips for online learning for elementary students, we are here with the answers for, "How can parents and children prepare for this?"
Here are five suggestions experts recommend parents and kids to take to prepare for the upcoming school year and set up for success —especially since remote and hybrid learning are facts of life now
1. Reflect on the last academic year together
Set up a time and go over what the last year was like from an academic point of view. Which subjects did online classes address well enough and which subjects need more attention outside of regular school hours? Choose the right supplemental live classes with Practically to support with after-school courses.
Reflection during this period, which is a less stressful time like summer break, can help you think clearly. By taking a step back from last school year, kids will have an easier time preparing for and addressing issues they previously faced while wrapping their heads around expectations and challenges on the horizon.
2. Set up digital detox time
Consider limiting your children's time on cell phones and tablets until their schoolwork is done satisfactorily so that it can receive their undivided attention. Apps, games, and messaging are fun and engaging, but they can also be distracting and lead to kids being unproductive. Create time for using devices in a day and ensure physical activity outside of these hours.
3. Create a designated space
Children will achieve their best work in a quiet, comfortable, safe and dedicated space to learning. Ideally, this will be a different area than where they play or watch television. Keep in mind that children will be in this space for many hours each day and sometimes alone, parents should watch out for any orthopaedic issues that may arise related to comfort and posture and ensure it is a safe space.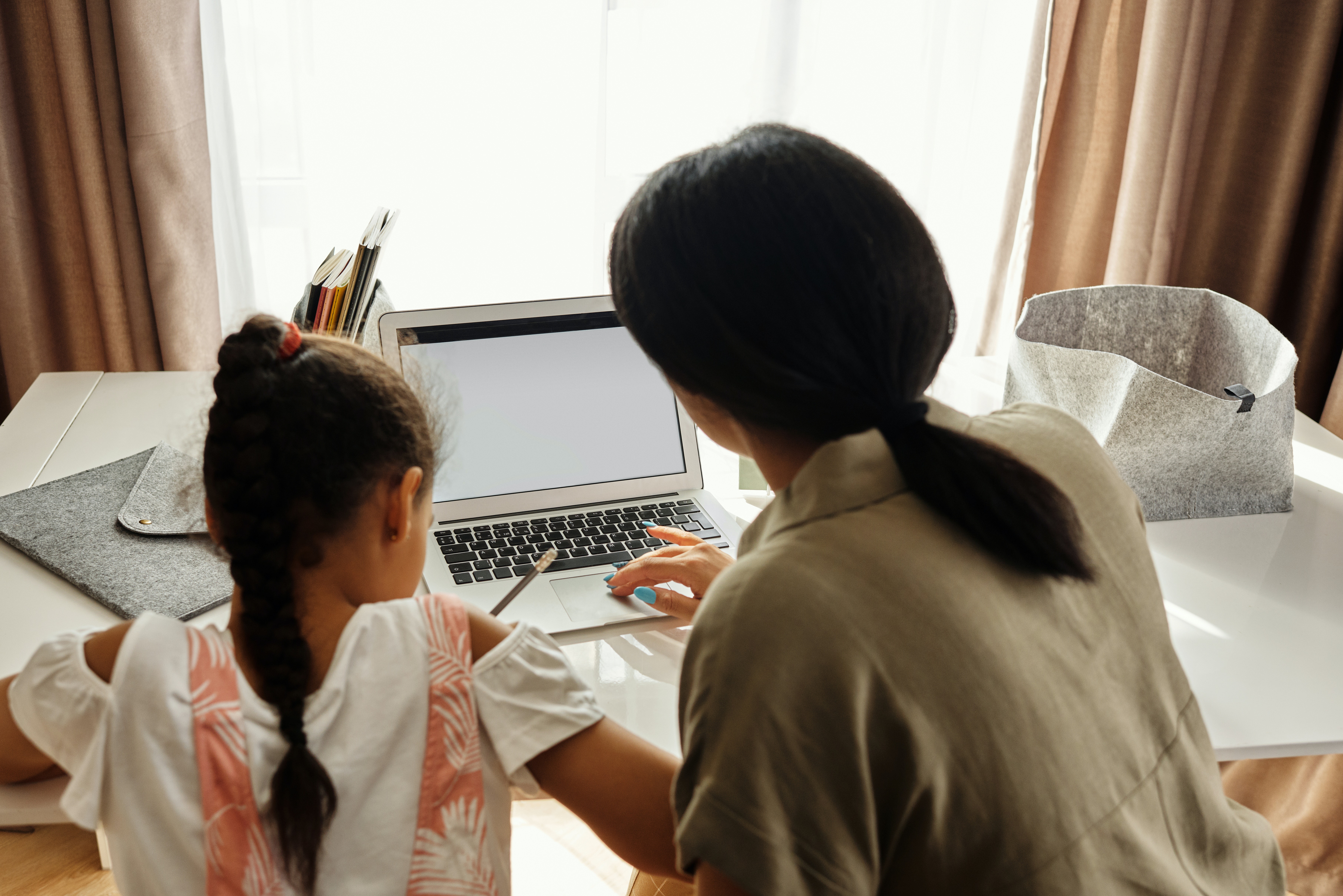 4. Physical activity time
Make sure that children take a break every few hours to get some movement and time away from screens. Set alarms similar to those they would have at school and encourage them to get up, get some fresh air, go for a walk or bike ride so that they are not sedentary for the entire day.
5. Come up with a project
Overuse of screen time can have adverse impacts on young brains, so it's essential in these circumstances to be extra careful when it comes to the little ones. As much as possible, parents should encourage reading physical books. Since regular school is not in effect, take the opportunity to enrol them for online learning platforms like Practically's Summer Workshop to help them pick up skills in robotics, YouTube, chess etc. Parents can also encourage DIY projects or makeover of their study space in preparation for the new academic year. This is a great opportunity to introduce them to life skills and futuristic topics like financial planning and 3D printing.
6. Ensure daily facetime for communication
In-person interaction is ideal and essential for kids until it's safe for them to return to school, encourage your children to video chat or text message with friends rather than simply scrolling through social media. You don't want your child to feel socially isolated, but at the same time, you don't want them to become reliant upon their devices. Sit down with your children for face-to-face conversations, at least during meal times. Stimulate self-expression by discussing with your children about their day, and encourage joint activities such as creative writing and storytelling.
Practically offers the best free online courses for kids through practical learning using 3D videos, simulations and augmented reality content to break the monotony of passive learning and to encourage learning by doing. It not only has live coding classes for children but also provides live classes for interaction with mentors and doubt resolution in preparation for the commencement of school.
Download the Practically app now and don't just learn, learn Practically!
#PracticallyApp #LearnPractically #BringLearningAlive #Pandemic #Covid19 #CovidSymptoms #CovidKids #StayHome #StaySafe